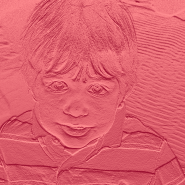 365 Project Part 3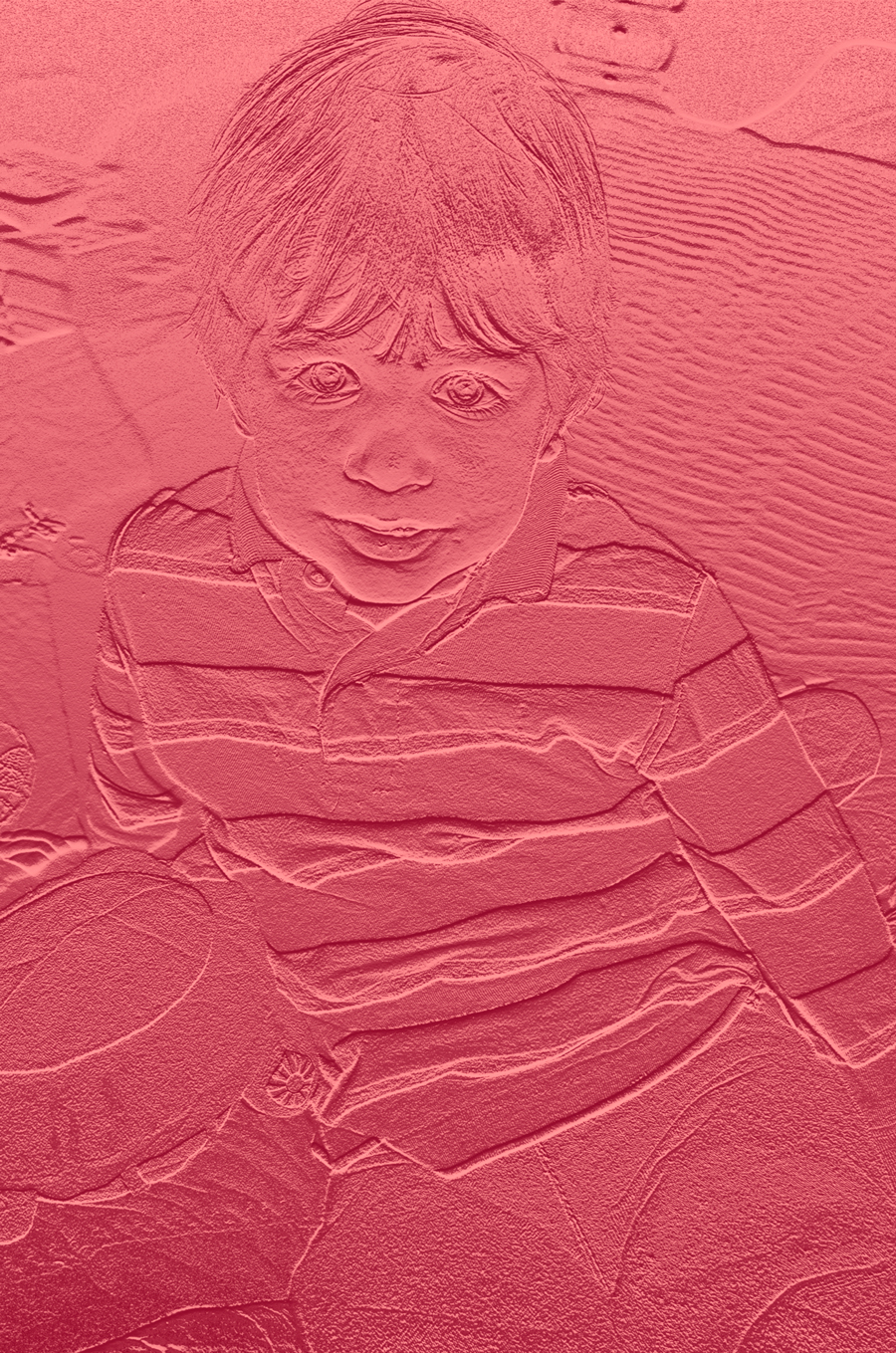 Day 11 Feb 14: My Funny Little Valentine
There's nothing I love more than playtime with my little man. He was being all cute, rolling around and playing on my bed, so I ran to grab my camera. Of course, as usual, his "Doodle" instincts took over, and he was more interested in seeing what Mommy was doing than sitting still.
f/8
1/180 sec
800 iso
32.5 mm
Applied bas relief sketch filter with red overlay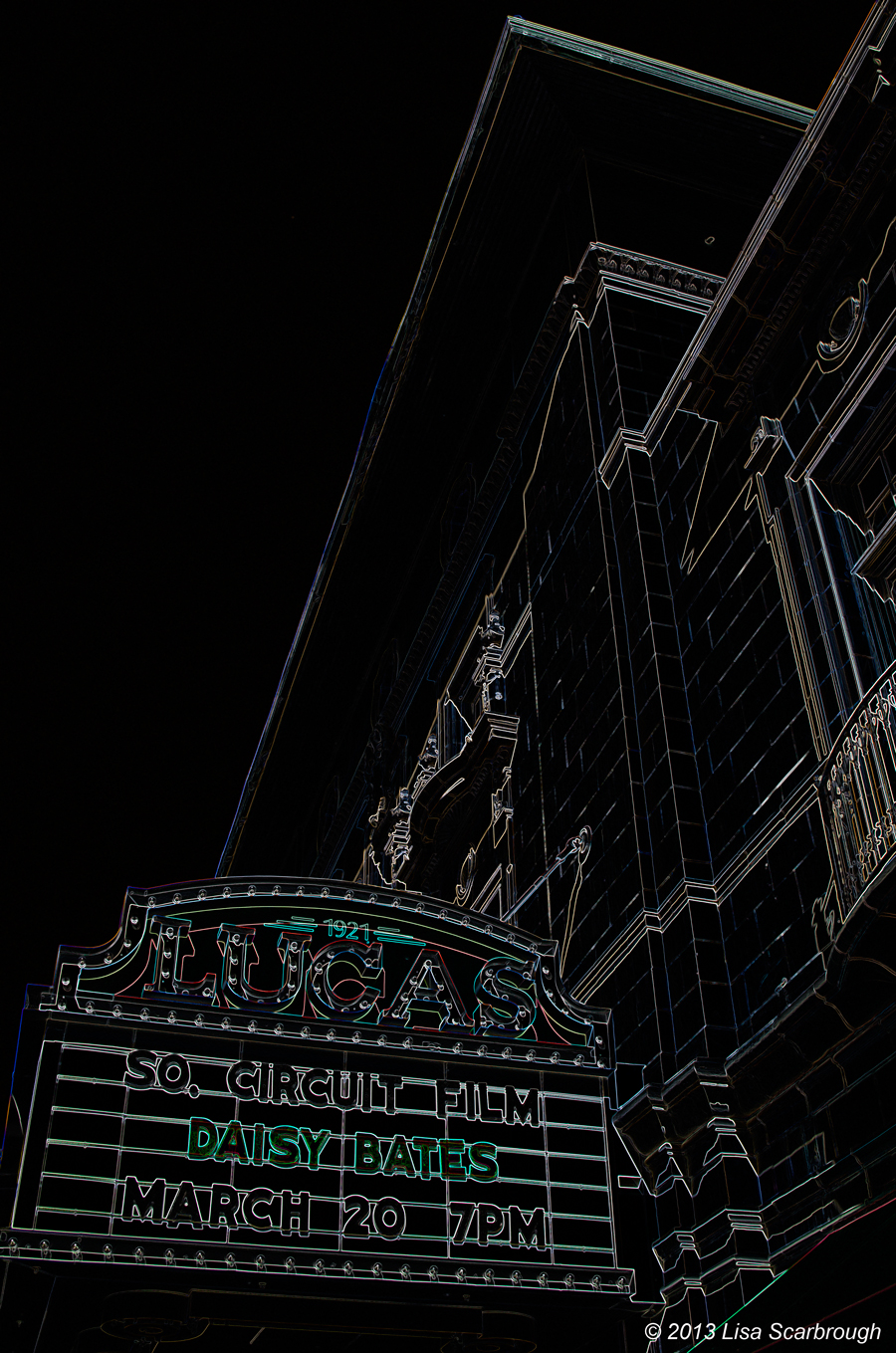 Day 12 Feb 15: The Lucas
Walking back to my car after Bobby Deen's presentation at the Savannah Book Festival, I had to try and take advantave of the perfectly sunny day while keeping up with my ride back to the office. I snapped off 3 shots, none that I particularly loved, so I instead opted for some Photoshop experimentation.
f/6.3
1/1600 sec
400 ISO
24.38 mm
Applied glowing edges stylize filter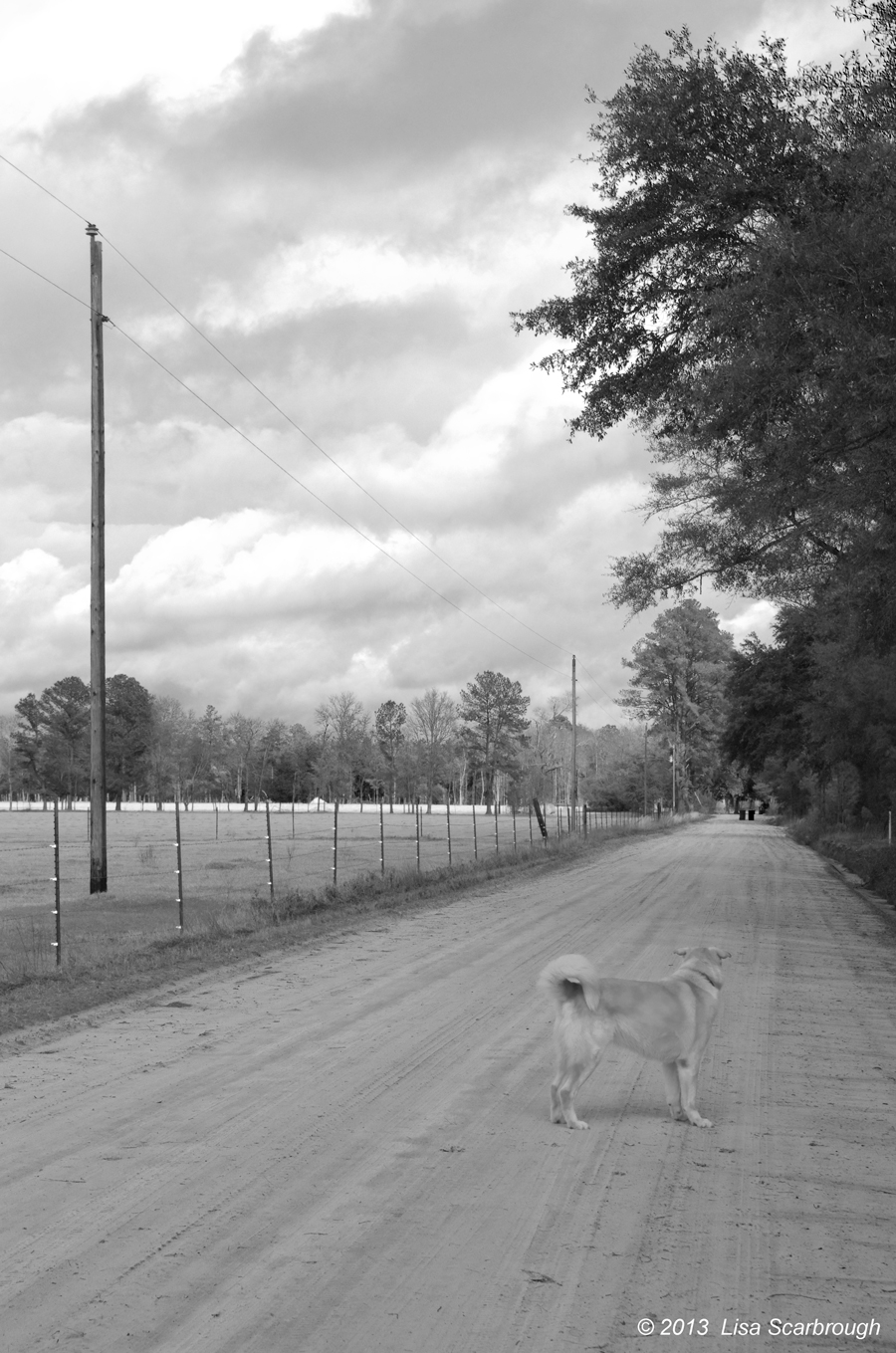 Day 13 Feb 16: The Road Dog Traveled, Guyton, GA
One of the great things about where I live is that any time of day, I can take a quiet and reflective walk without worry of traffic. My dog, DaVinci, loves to take the walks with me, and I always believed he found it as reflective as I do.
f/11
1/320 sec
400 ISO
50 mm
Converted to black and white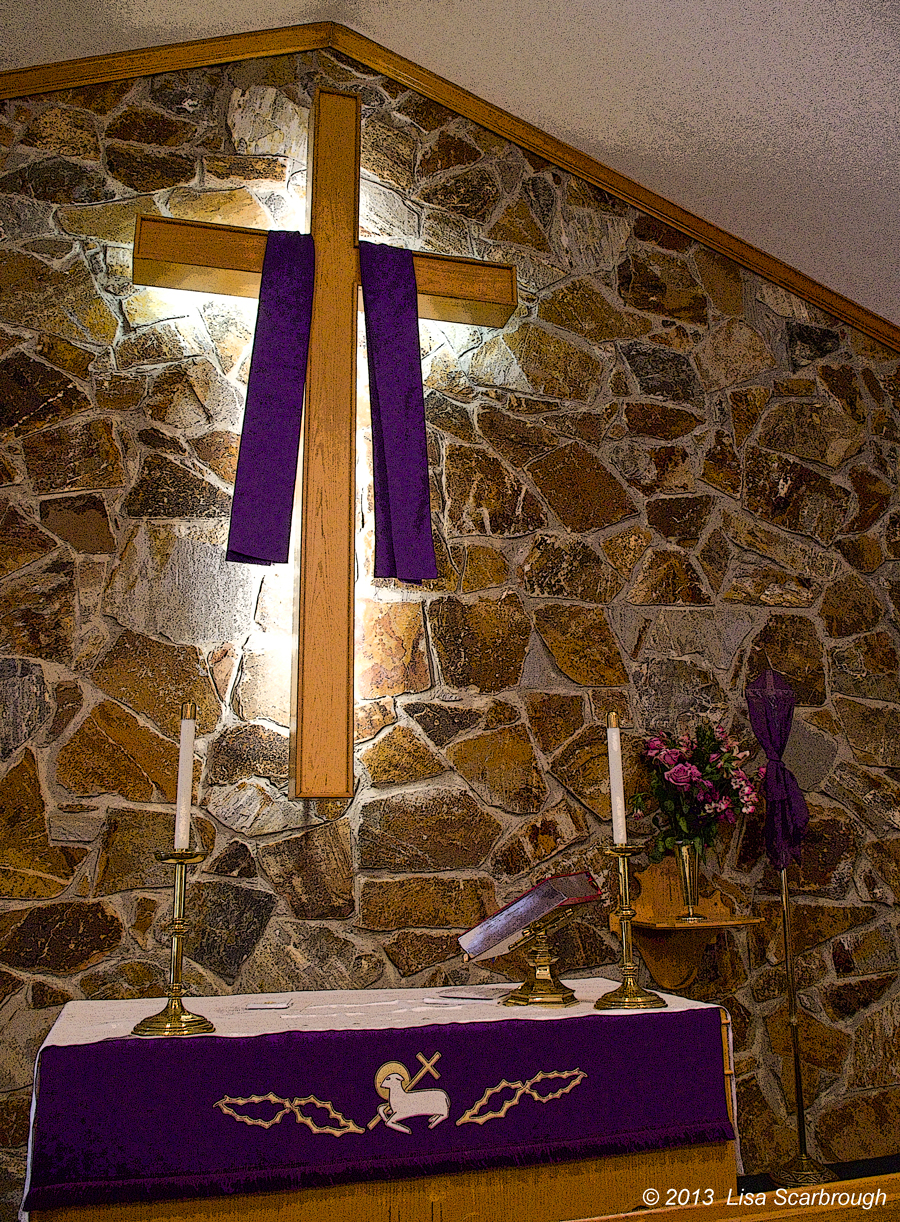 Day 14 Feb 17: Lent
A year ago, a Facebook friend reached out to me to bring me back to the church. I am eternally grateful for the congregation that has welcomed me and my son with open arms.
f/6.3
1/60 sec
1600 ISO
18 mm
Applied poster edges artistic filter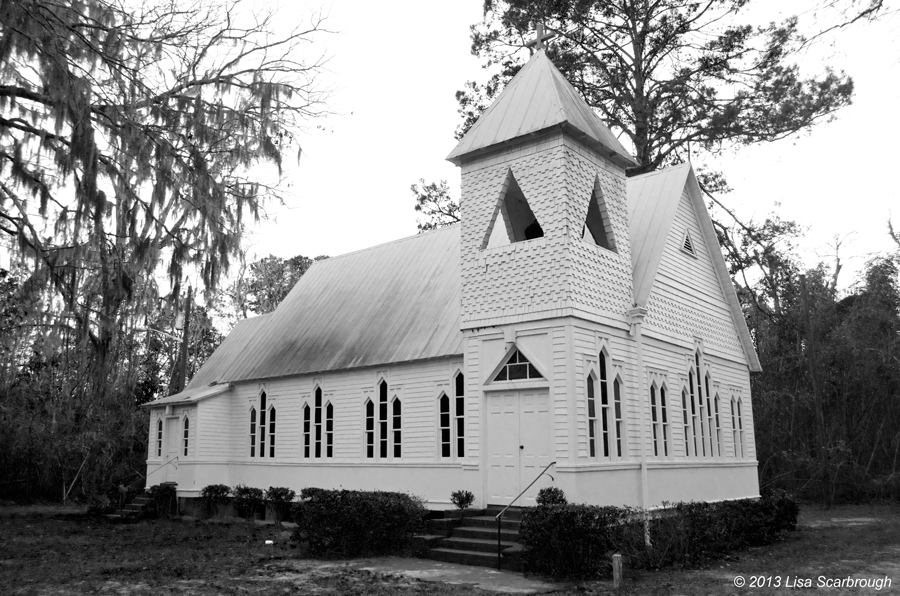 Day 15 Feb 18: Church in Georgetown, Savannah, GA
I have tried to be incredibly disciplined with this 365 project. So when I was over in Georgetown and had 20 minutes, I drove by an old church I used to pass when I lived there years ago. The light wasn't what I really wanted, and I was intrigued by the bell but just couldn't seem to get a good clear shot. I converted the shot to black and white to give it a more nostalgic feel.
Converted to black and white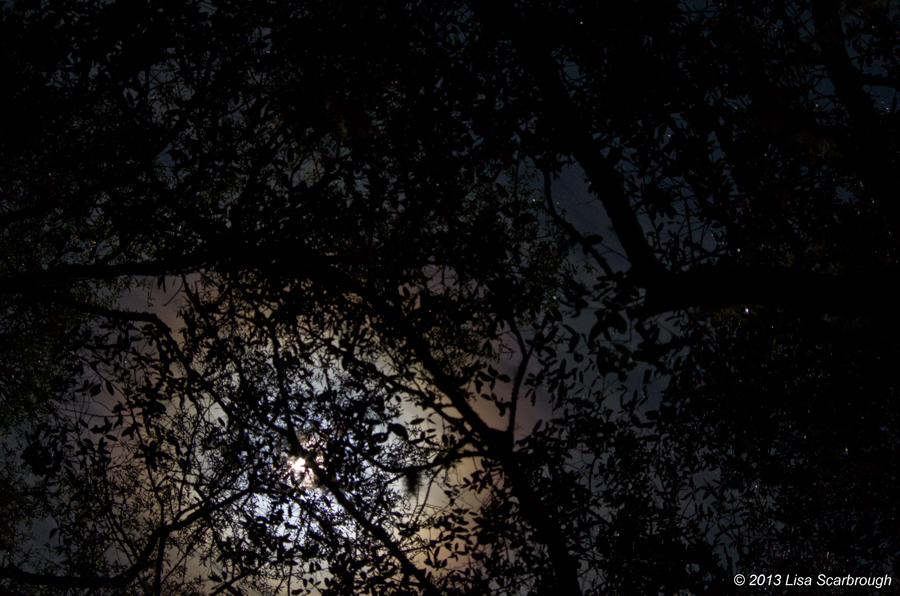 Day 16 Feb 19: Lazy Photographer's Night Shot, Guyton, GA
After the rain, I only had a couple hours to get my shot for the day to keep up the 365 momentum. So, because I was in a lazy mood, I cleared one of my side patio tables, set up the camera as focused as possible, turned it on it's back so the lens was facing straight up through the trees, set the timer, and let it shoot. I did a couple of shots and this was my favorite with the moon glow through my oak trees (even caught a few stars).
f/8
10 sec
1600 ISO
57.5 mm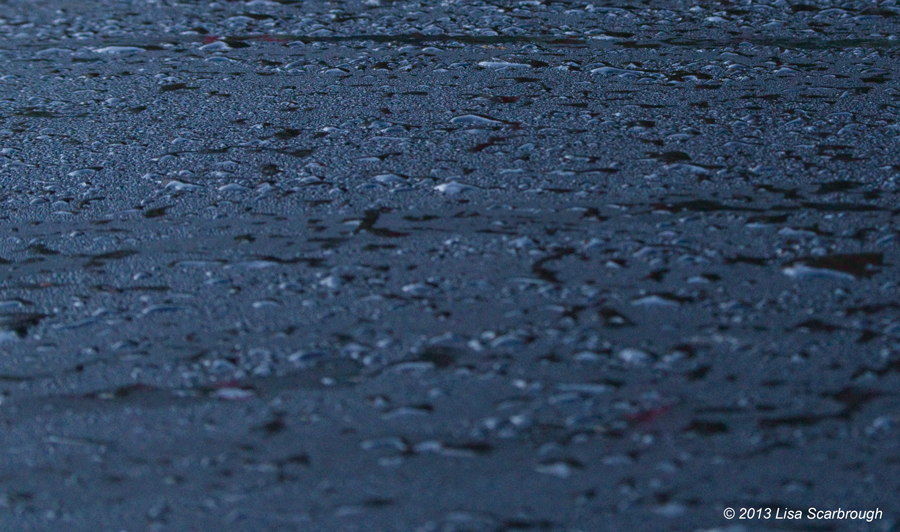 Day 17 Feb 20: Frozen Rain Drops
I had hoped the texture would have showed a bit better than it did, but as this is something I've almost never seen in my life, I had to take a picture for posterity. It was also the first time I've ever had my truck doors frozen shut. A great reminder why I wasn't meant for cold-weather living.
f/11
1/80 sec
1600 ISO
50 mm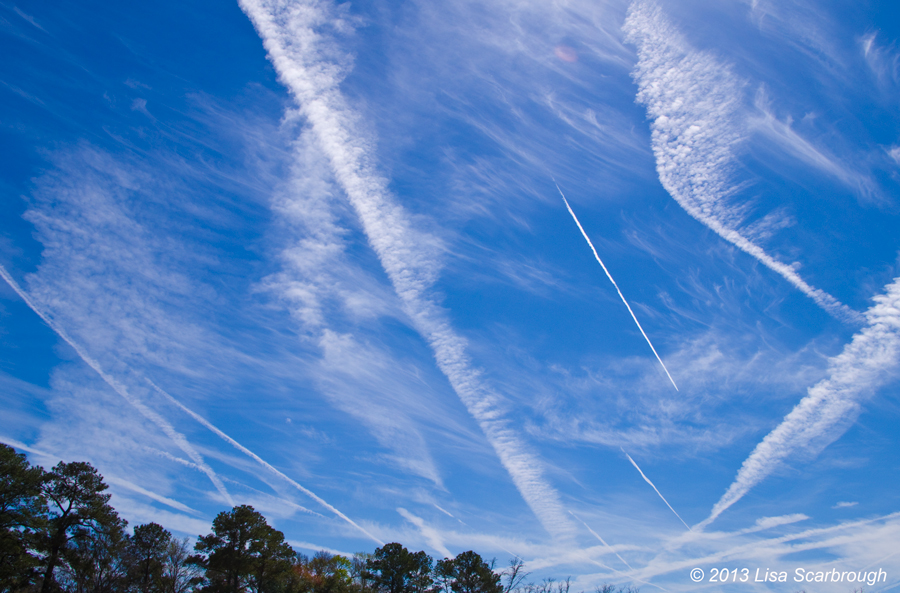 Day 18 Feb 21: Airplane Trails
Thanks to a co-worker who posted a phone photo to his page, I ran out to the back of our office to catch some of the air traffic going by.
f/11
1/1000 sec
320 ISO
24.38 mm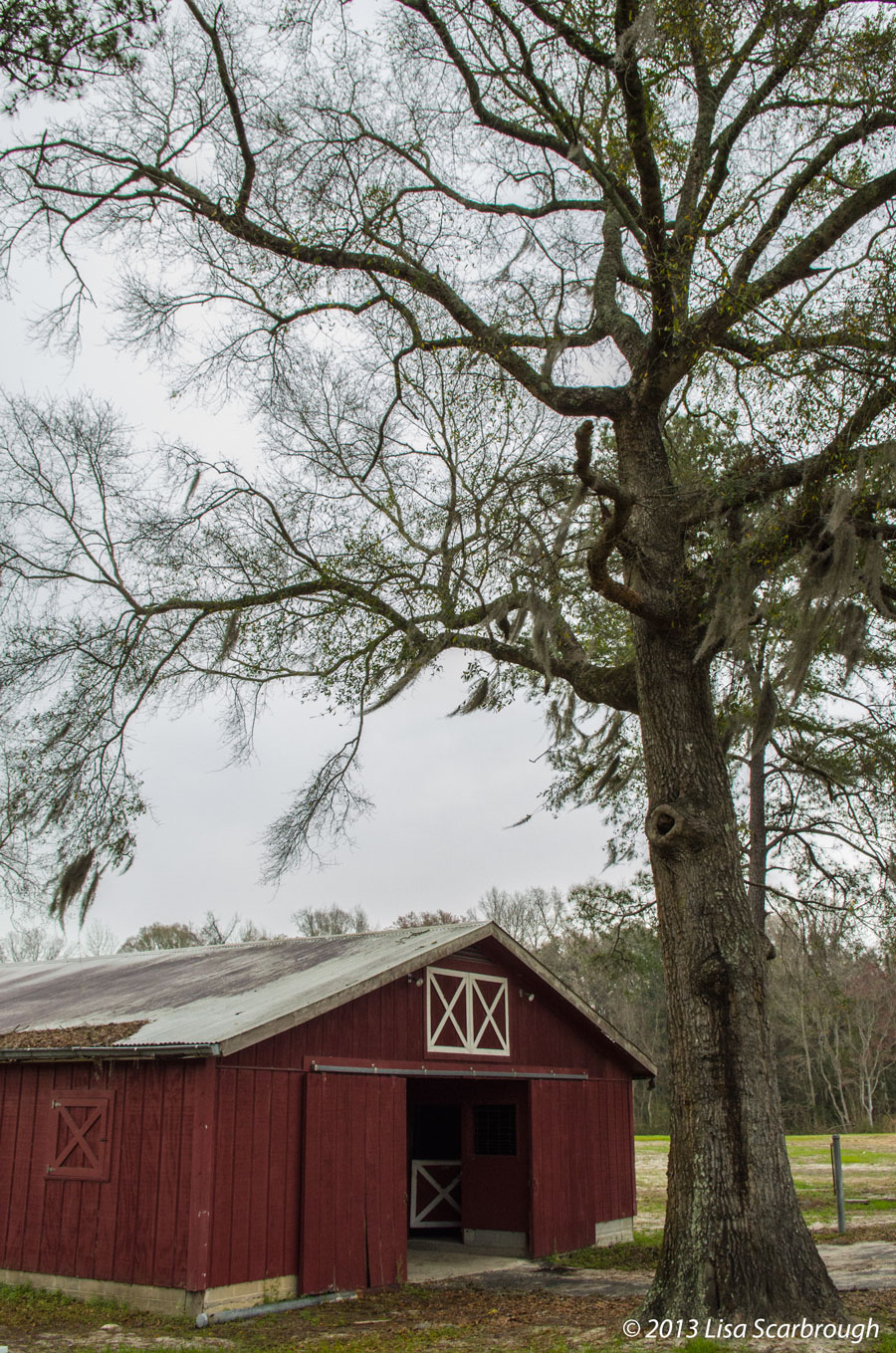 Day 19 Feb 22: Old Barn at Bryant Commons, Hinesville, GA
f/11
1/200 sec
1600 ISO
23.1 mm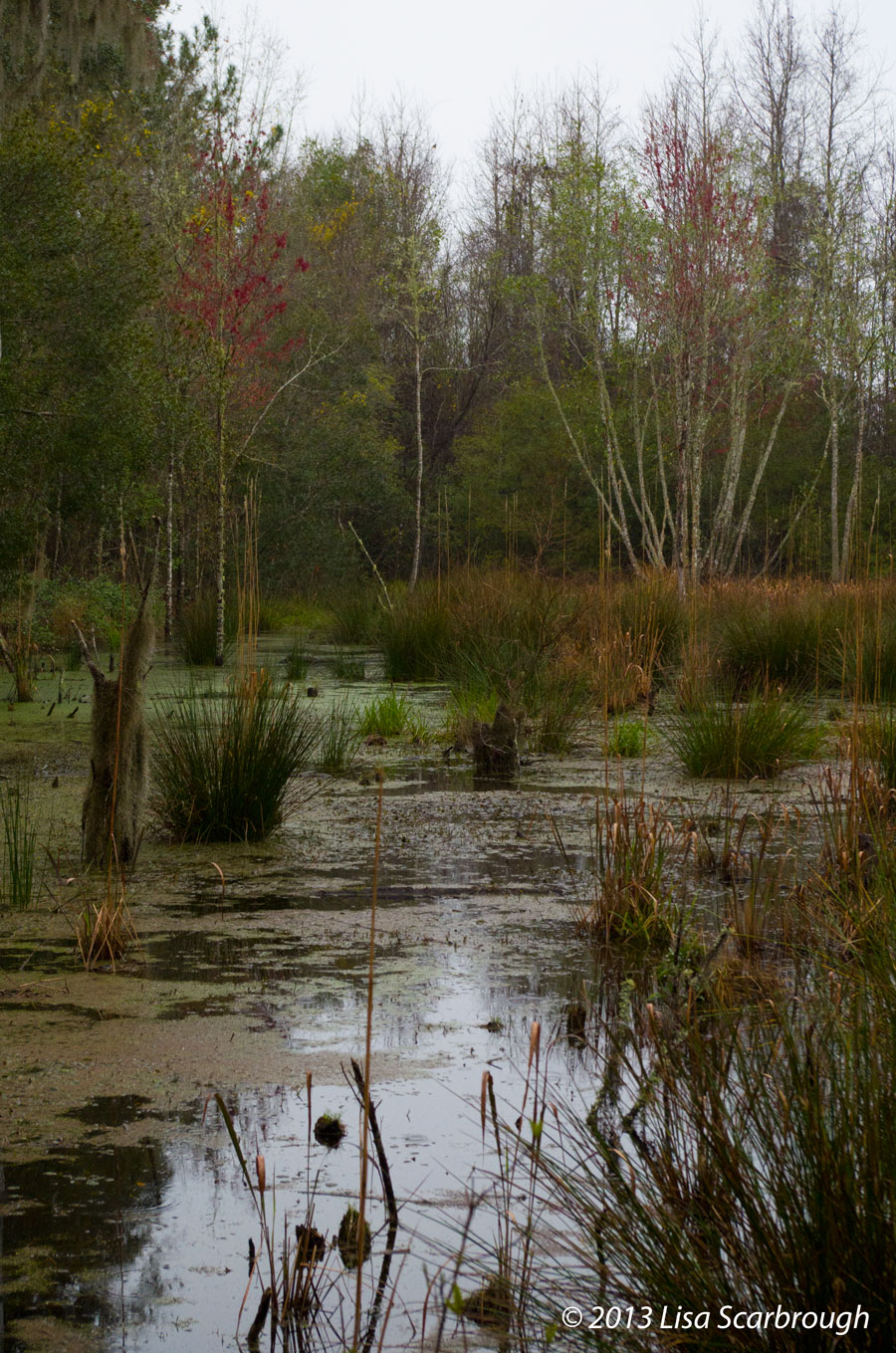 Day 20 Feb 23: Cay's Creek, Midway, GA
Ok, so the weather the last few days has been anything but photo-friendly, but I've still managed to keep it going with my 365 project. On the way home from my Leadership Southeast Georgia program in Liberty County today, a sign that said "wetlands" caught my eye. I found a safe place to turn around, and headed back, to a little place called Cay's Creek. With a light rain, I drove down the muddy road, finding myself the only person at the park. Turned out it was a beautiful boardwalk over the creek out to the marshland, and even had an observation tower. It was the first time I've gotten to really see my K-30 function as weather-resistant. With the lens hood on, I shot as much as I could, walking carefully so as not to slip and end up in the water myself. Even the birds were making the most of it, flitting around here and there, teasing me as they refused to stay put even for 1/125 of a second for a picture.
f/8
1/200 sec
1600 ISO
55.0 mm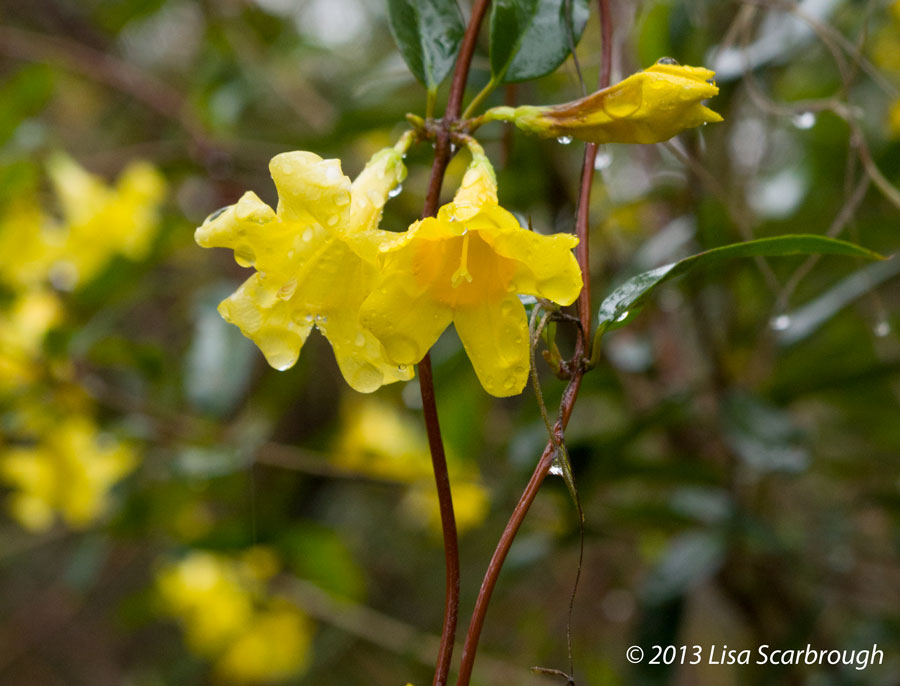 Day 20 Feb 23: Raindrops on Flowers
f/8
1/80 sec
1600 ISO
55 mm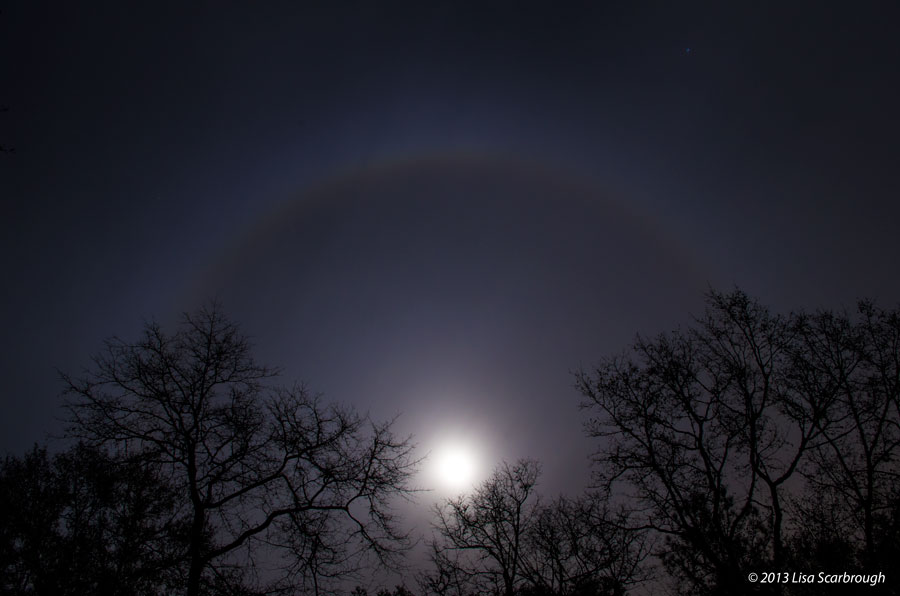 Day 21 Feb 24: Nightscape, Guyton, GA
After several days of rain, I welcomed the a break in the sky to see something other than clouds. I took advantage of a long exposure to capture the ring around the moon as it rose above my trees, but also captured the few clouds still moving through.
f/11
30 sec
400 ISO
21.3 mm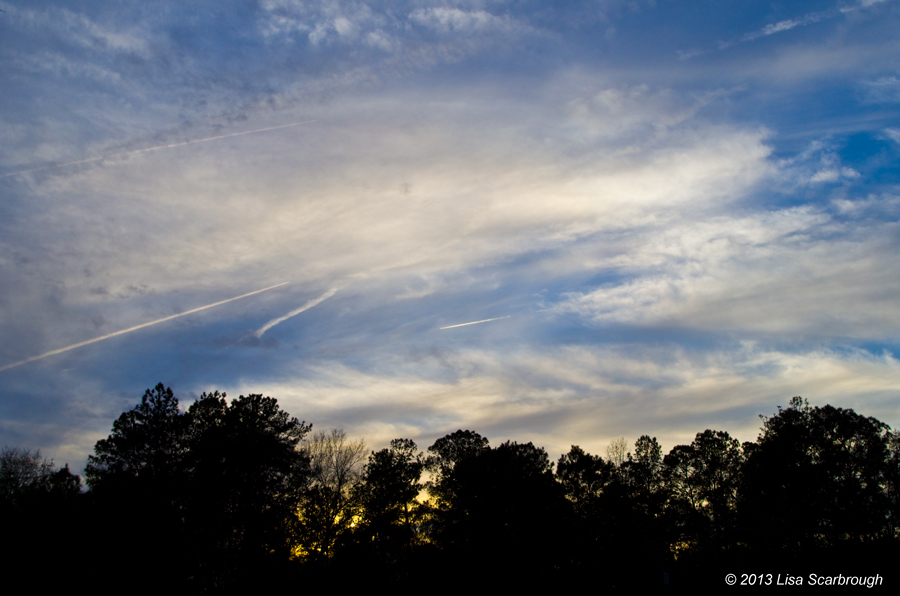 Day 22 Feb 26: Glimpse of Sun
The end of February turned monsoon season here. So on the drive home, I pulled over to photograph the best glimpse of the sun I had seen in days.
(And if you're keeping track, you'll note that I missed Feb 25. Part of the great joys of having a tot is that whatever they catch, they eventually share with you. So, I was a photographer down yesterday, but as my fellow photog Kilo says, it's the journey that matters most.)
f/8
1/500 sec
400 ISO
32.5 mm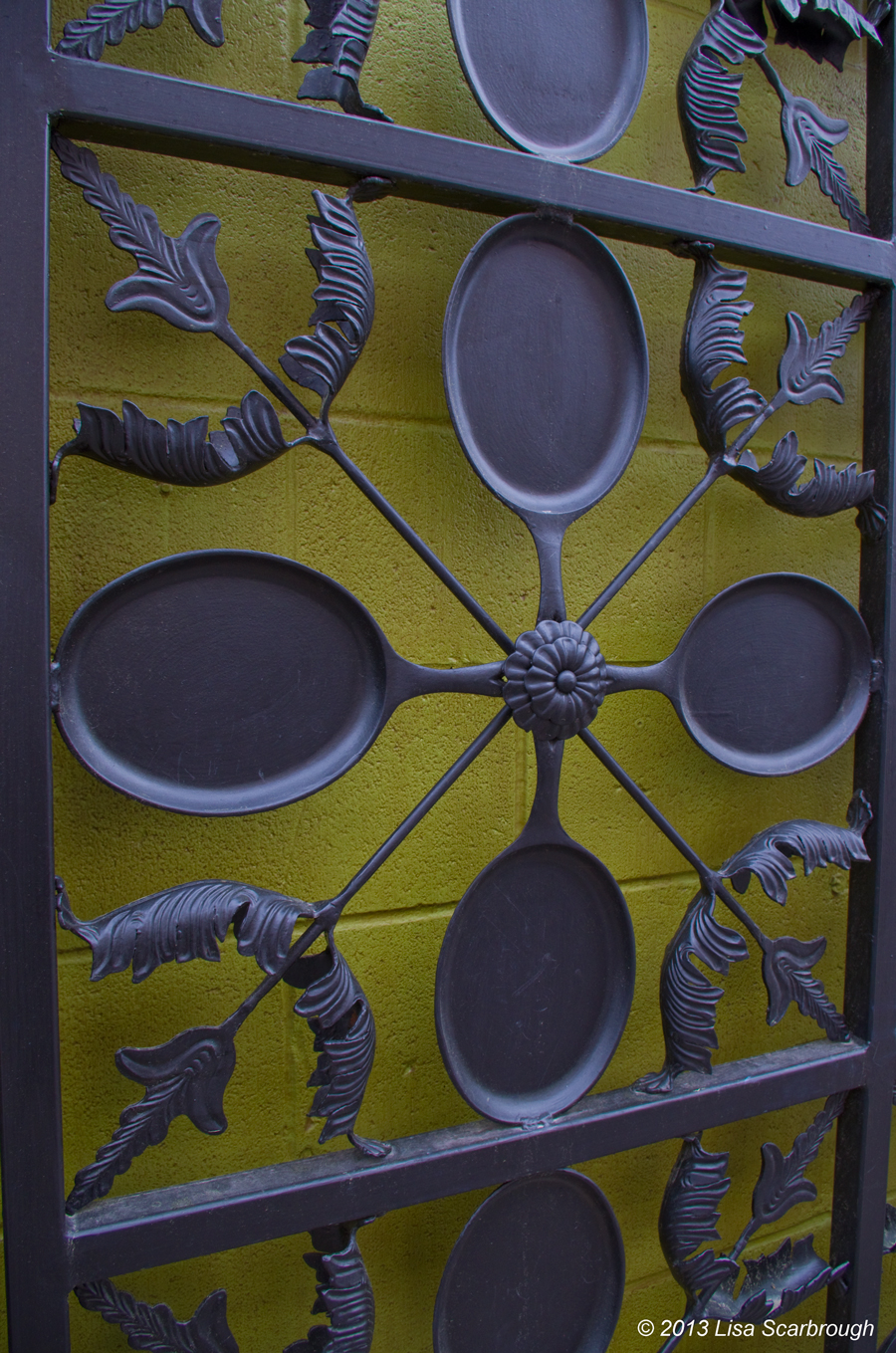 Day 23 Feb 27: Cast Iron Pans Turned to Art, Savannah, GA
Since I was downtown for work anyhow, I decided to try and capture the cast iron artwork outside our store. Another dreary day kept me from having the light I wanted, and I hate using flash (we just haven't come to understanding each other yet), so I went with a slower shutter speed.
f/8
1/80 sec
400 ISO
18 mm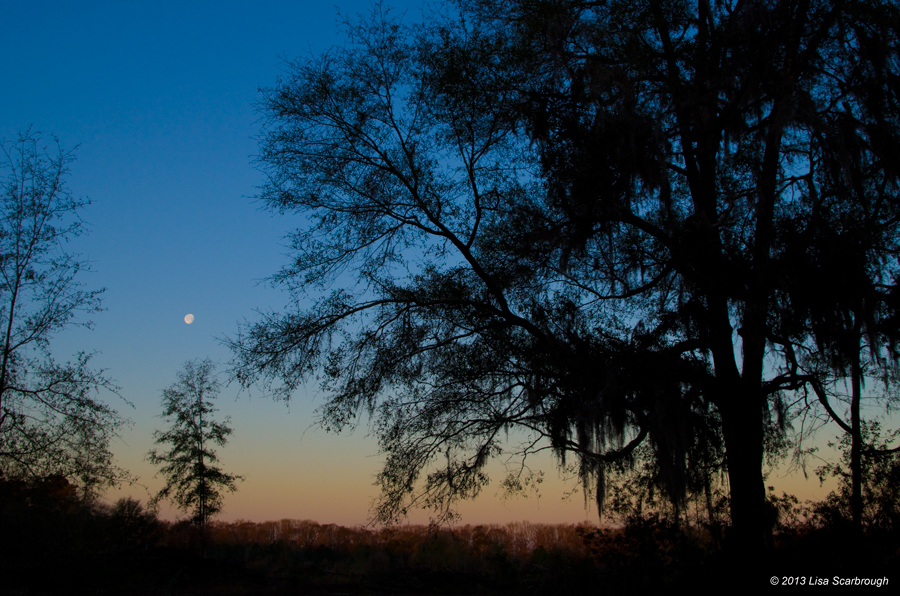 Day 24 Feb 28: Moon Set at Sunrise, Guyton, GA
I love living in the country, and early morning commutes with this setting are always much easier.
f/11
1/200 sec
ISO 400
28.13 mm