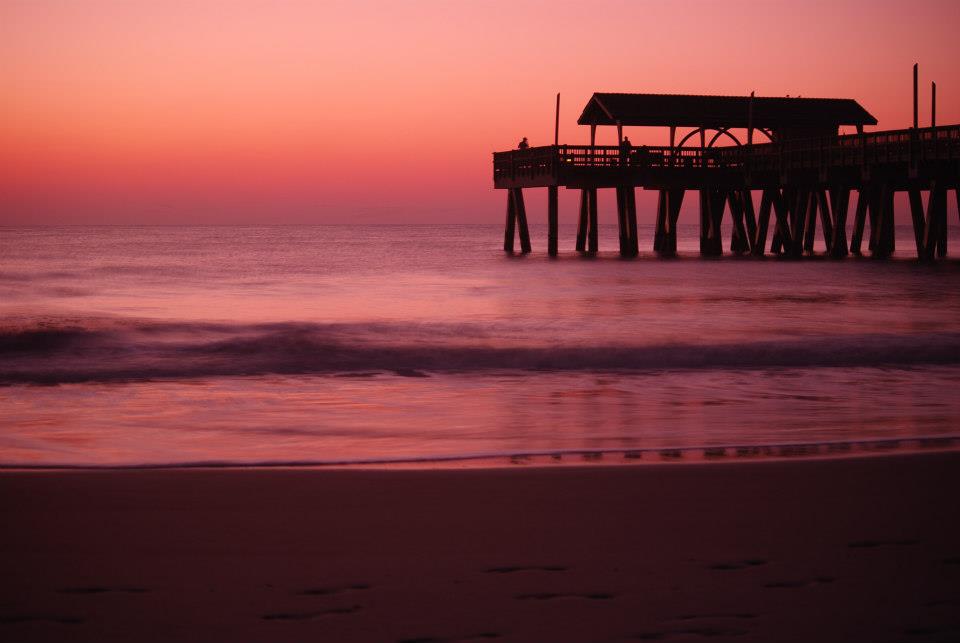 Early to Rise
Since my son was almost 3 months old, he's slept through the night. It was a Godsend, not having to worry about being up at 4 am anymore. But thanks to photography, I'm seeing that hour again these days.
Last week, one of the guys in my photography group suggested a sunrise shoot out on Tybee Island. Of course, he'd be just getting off work, so he'd be wide awake. I, on the other hand, would have to be up at 4:45 am to make the trek from the country to the beach. I set my alarm, and saw almost every hour that night as I worried I would oversleep. I couldn't wait to get up and go shoot before work.
There is an awesome feeling of having the beach to yourself. I took the time to play with some of my filters and explore with lenses I don't normally use. After two hours, it took every bit of willpower I had to leave and go in to work. I had forgotten how spoiled I had been growing up on the island and going for runs there before work all those years ago. Sometimes the most breathtaking landscapes are closer to us than we remember.